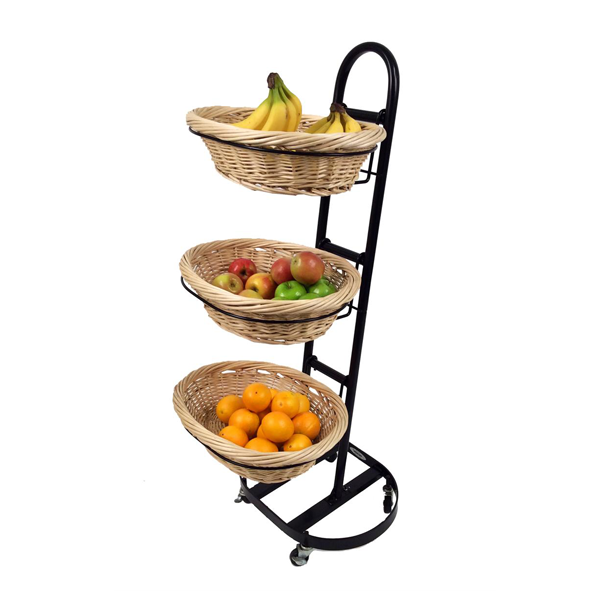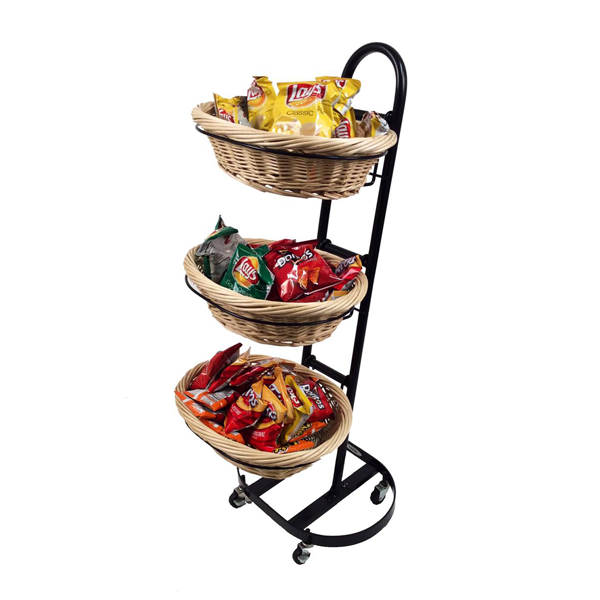 F3WB - Fruits/Snacks 3-Tier Wicker Basket Merchandiser
This 3-Tier Basket Display (F3WB) is perfect for bulk items such as fruit, bagged snacks, candy, gum, and more. Collapses for shipping UPS.
• 3-Tier Basket Merchandiser (F3WB) for bulk items
• Rugged & durable, knocks down for shipment, storage
• Easy to assemble, no tools required
• Display height: 48"
• Display base: 22" wide, 16" deep
• Basket ring: 22 1/2″ x 18″ x 7″ wicker basket
• Color: black
• Wicker baskets also sold separately
• Ships UPS in box 26x20x13 and 25 lbs
****CALL TO REQUEST QUOTE FOR VOLUME ORDERS****
NOTE: To order custom printed signs for this display, see related products below.
Please see rack dimensions graphic below:
---
BOX SPECS
LENGTH
WIDTH
HEIGHT
WEIGHT
26"
20"
13"
25 LBS